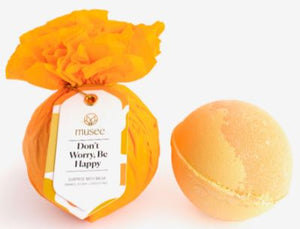 Don't Worry Be Happy Bath Balm
Let the warmth of a relaxing bath soak your worries away and wash away the cares from the day!
Ingredients - Sodium Bicarbonate, Citric Acid, Apricot oil, lemon and sweet orange essential oil, fragrance oil, and Coloreze.
Surprise - Smiley face bouncy ball inside.