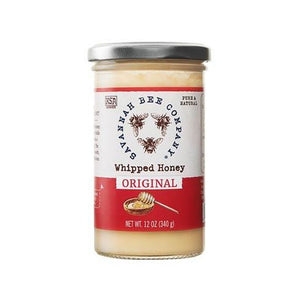 Whipped Honey Original
Whipped honey is crystallized honey that's spun until it's creamy, smooth, spreadable, and absolutely delicious.
We have to spin our Whipped Honey almost as fast as the bees buzz to achieve its creamy, crystallized state—it's perfect as an easy frosting to drizzle over baked goods, or stir a plop into coffee or tea for a decadent breakfast beverage.  
Bees and honey were a meaningful symbol in Greek culture, often linked with knowledge, health, and power. ​